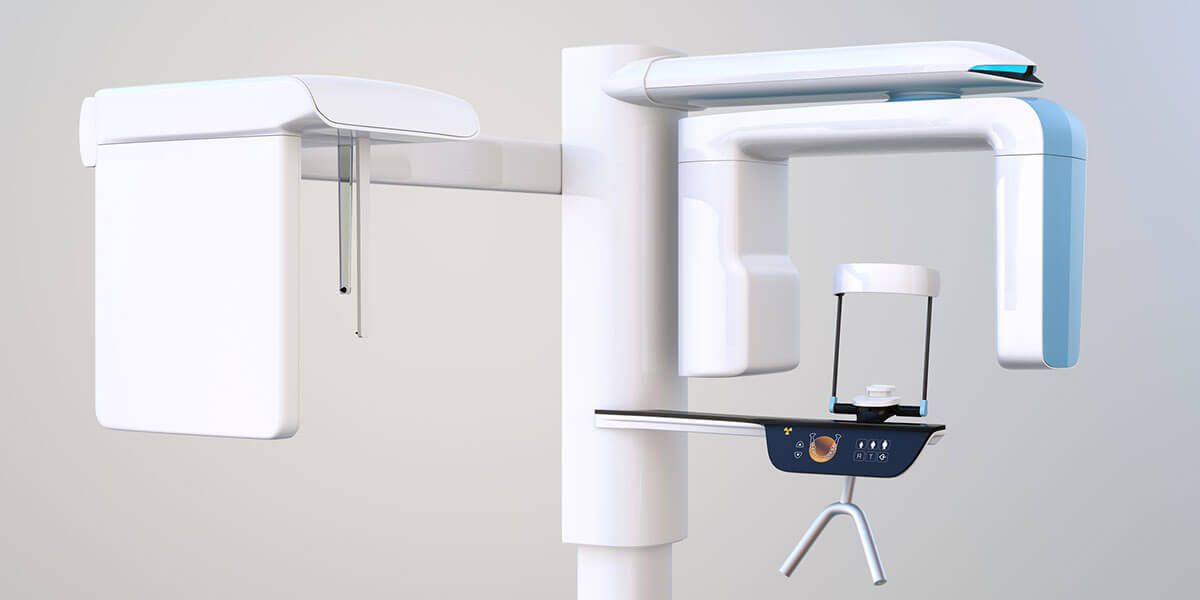 ---
DeNike Dental provides 3D cone beam scanning services in West Emerson, NJ. Call 201-599-0001 to learn more and schedule your appointment. 
One of the most exciting recent advances in dentistry is the cone beam scanner and we're proud to offer this technology to our patients. If you've only had traditional x-rays in the past and you need a cone beam scan, you may be wondering how it works and what to expect. Here's what you should know about this important diagnostic tool and why we use it at our practice.
---
What Is a Cone Beam Scanner?
---
Before the advent of the cone beam scanner, the only way for dentists to examine the jaw bone and the portion of the teeth below the gum line was to use traditional x-rays or CT scans. While x-rays produce two-dimensional images, cone beam scanner imaging allows us to see a digital tomographic three-dimensional picture of the area we need to examine. With cone beam scanners, we can see a 360-degree view of the teeth and their surrounding structures.
In short, 3D cone beam scanners provide us with almost limitless views of the teeth, all with less radiation than traditional CT scans. The process is simple, quick, and comfortable.
---
Why Do I Need Cone Beam Scan Imaging?
---
Cone beam scanning is often used for endodontic, orthodontic, and surgical treatments. Some of the reasons you might need a cone beam scan include:
Surgical planning for extracting impacted teeth

Diagnosing TMJ disorder

Surgical planning for dental implants

Evaluating the jaw, sinuses, and nasal cavity

Diagnosing tumors in the jaw

Mapping the root of a tooth prior to endodontic treatment

Determining tooth orientation and bone structure

Locating the source of pain

Planning orthodontic treatment
---
Benefits of Cone Beam Scanners
---
Cone beam scanners provide superior imaging, allowing for both better diagnosis and more precise treatment plans. They also allow us to see both bone and soft tissue at the same time. In a single scan, we're able to examine many views and angles of the teeth and jaw bone, something that is simply not possible with standard x-rays. Finally, no radiation remains in the body after the scan is complete.
Call 201-599-0001 to schedule your appointment.