DeNike Dental provides Invisalign services in Emerson, NJ. Call 201-599-0001 to learn more and schedule your appointment. 
---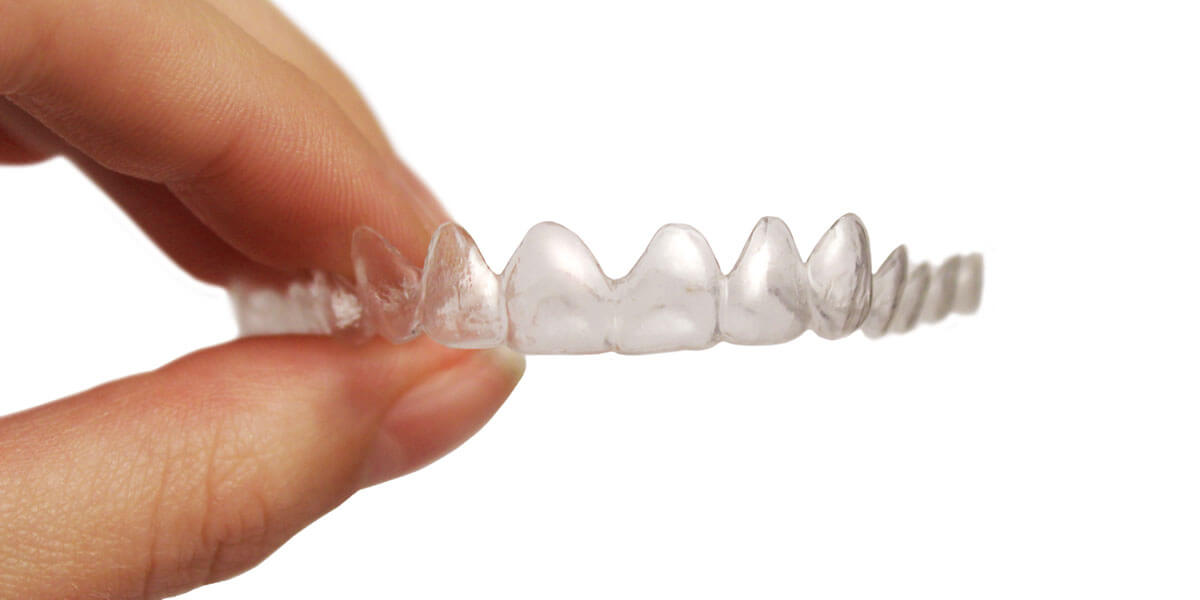 ---
With over 15 years of experience offering Invisalign treatment in Emerson, NJ, DeNike Dental has provided beautiful smiles for hundreds of patients. While traditional metal braces do the job, many patients are looking for a more discreet option that allows them to straighten their teeth without drawing attention to the fact that they're undergoing orthodontic treatment. For such patients, Invisalign is an ideal solution.
---
What Is Invisalign?
---
Invisalign is an advanced orthodontic system that uses a series of clear plastic aligners instead of traditional brackets and wires to correct bites and straighten teeth. As you advance through each set of aligners, your teeth are gradually straightened until you reach your results: the beautiful, healthy smile you've always wanted.
---
Why Choose Invisalign?
---
While Invisalign treatment isn't right for everyone, most patients are candidates. Advantages of Invisalign over traditional metal braces include:
---
SmartTrack Material
---
This state-of-the-art plastic material is virtually invisible, thin, and unobtrusive. No one will even realize you're wearing your aligners.
---
Convenience and Comfort
---
Let's face it: braces are uncomfortable. Because they don't involve brackets or wires, Invisalign aligners feel better on your teeth. What's more, they can also be removed, so brushing and flossing are easy and no foods are off-limits.
---
Results
---
With its advanced SmartTrack material and SmartForce features, Invisalign aligners can achieve results as fast as, and sometimes even faster than, traditional metal braces. Invisalign can treat crossbites, crowding, gapped teeth, open-bites, overbites, and underbites in a controlled, predictable manner. Patients who wear their aligners the recommended 20 to 22 hours a day typically see treatment time between 9 and 18 months.
---
Invisalign Treatment Process
---
Just like any other orthodontic treatment, Invisalign is customized to each patient's individual needs. That said, the overall treatment process is the same for everyone. The process includes:
---
Taking Imaging
---
After your initial consultation, we will scan your mouth with the iTero scanner to create digital impressions. These impressions allow us to create a highly accurate 3D model of your smile.
---
Creating a Treatment Plan and Preview
---
Using special Invisalign software, we create a unique treatment plan to makeover your smile. Then, we'll show you a preview of how your teeth will move as treatment progresses and what your smile will look like once it's complete.
---
Fabricating Your Aligners
---
Your custom aligners are made using a state-of-the-art 3D printing process. Most patients need anywhere between 20 and 30 sets of aligners for the duration of their treatment.
---
Wearing Your Aligners
---
Invisalign treatment is most effective when you wear your clear aligners for a minimum of 20 to 22 hours each day. You should only remove the aligners to eat, brush, and floss. Every few weeks, we'll direct you to switch to a new set of aligners, which gradually shifts your teeth into alignment. Then, every 6 to 8 weeks, you'll come to our office so we can check to make sure your teeth are moving as they should and that your treatment is on the right track.
---
Maintaining Your Results
---
We'll provide you with a set of custom-made Invisalign retainers to help you maintain the results of your treatment. Typically, patients wear these retainers all day immediately after treatment, then shift to wearing them only at night.
Call 201-599-0001 to schedule your appointment.
---

---

---