---
DeNike Dental provides restorative dental services in Emerson, NJ. Call 201-599-0001 to learn more and schedule your appointment. 
Restorative dentistry is a category of dental services that repairs or replaces teeth that have sustained some form of damage. The primary purpose of restorative dentistry is to restore oral health, but many restorative procedures also improve the appearance of the smile, and even act as a preventative treatment to protect the teeth and gums from further damage.
We strive to take a biometric approach to all of our reconstructive procedures. Biometric dentistry seeks to reconstruct teeth to emulate their natural biomechanics and aesthetic form and function; to create restorations that are natural and realistic. A biometric approach means only removing the damaged part of a tooth and bonding the final restoration to the remaining healthy tooth structure.
DeNike Dental offers the following types of restorative procedures: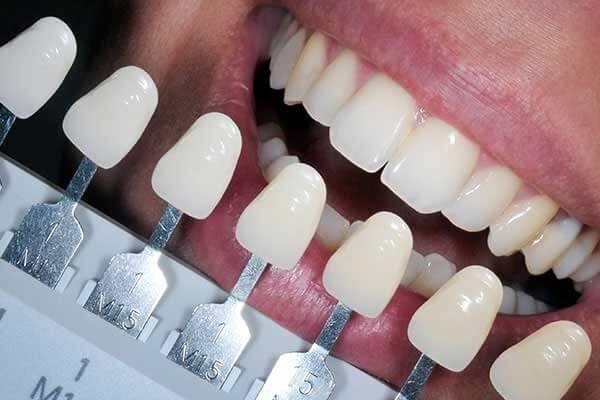 ---
Perhaps one of the most common reasons to see a dentist outside of regular oral exams and cleanings, we treat cavities by removing areas of decay and using a composite material to restore the surface of the tooth. This material matches the color of your natural teeth for results that blend in with the rest of your smile. The entire filling process takes a single visit to our office.
---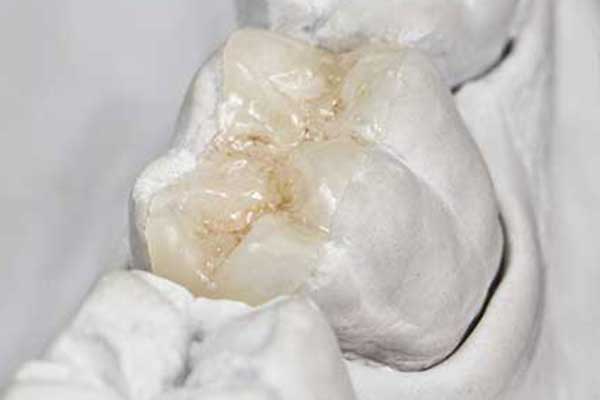 ---
When damage is too extensive for a composite filling, but not extensive enough to merit use of a crown, we turn to inlays and onlays as a potential treatment option. These partial crowns are made with porcelain or gold and they repair the function of a tooth by replacing the missing tooth structure.
---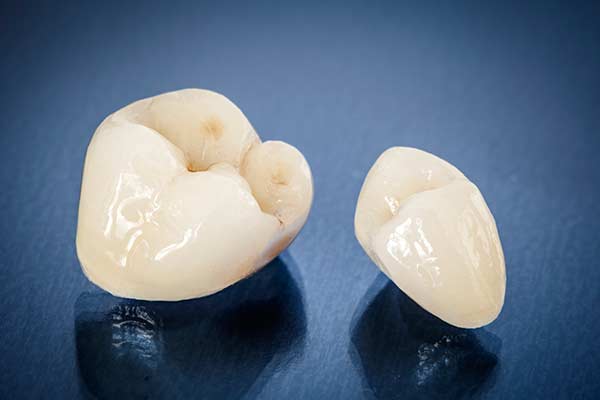 ---
Crowns, sometimes known as caps, are dental restorations that completely cover the outside of a damaged tooth. This damage can be from decay, but it may also be from being cracked, worn down, or broken. During your first visit for a crown, your tooth will be prepared and impressions are taken. A temporary crown is placed while we wait for your permanent crown to be fabricated. When the dental crown is sent back to our office, we will cement it into place.
---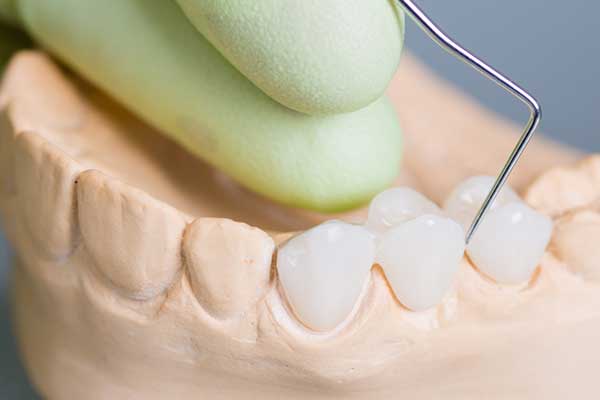 ---
Bridges are a replacement option for missing teeth that literally bridges the gap in your smile. These restorations use two supports, or abutments, to hold in place one or more prosthetic teeth. There are a few different types of bridges, but a traditional bridge uses crowns on two adjacent teeth as the abutments.
---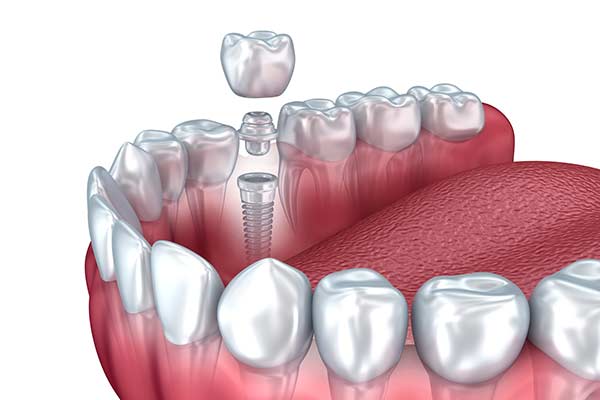 ---
Dental implants are the only solution for missing teeth that replaces both the crown and the root of the tooth. By replacing the root, bone loss in the jaw can be prevented and even reversed. A single-tooth implant consists of a titanium post that is implanted in the jaw; an abutment is attached to the post, and then a dental crown is attached to the abutment.  Other types of dental implant restorations may use implants to support bridges, partial dentures, and full dentures.
---
Dentures
---
When multiple teeth are missing in a single upper or lower arch, a denture can be used to replace them. Dentures may be full or partial, removable or fixed, and traditional or implant-supported.
Learn more about Traditional Dentures
Call 201-599-0001 to schedule your appointment.